Let's give a new impulse to a creative watch manufacturer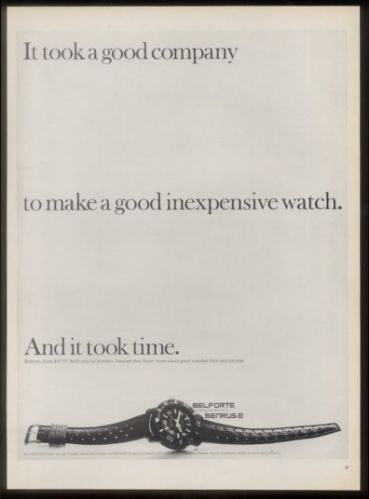 Behind this upcoming crowdfunding campaign, whose goal is to collect around 400.000 USD and to launch a revolutionary watch, there is a man full of passion: Bernard Yasse, CEO of Benrus Watch Co.
"With our incredible duo watch combining digital technology and a mechanical movement, we want to create a link between the past symbolized by the classic luxury watch and the future represented by the connected watch like the new Apple watch", said Bernard Yasse. This Belgian former gendarme, committed to the protection of late King Baudouin Ier of Belgium, became an entrepreneur in Luxembourg a few years ago. In 2010, he decided to buy the brand Benrus and to give it a new impulse.
"I always was fascinated by watches, and especially by Benrus watches", commented Bernard. "These watches were part of the American history. They were worn by the Armed Force during the World War II and the Vietnam War. Since the beginning in the 1920s, Benrus has been very innovative. The company was the first American watch manufacturer to use the Swiss movement. Benrus produced a lot of interesting and unusual features at that time like their infamous calendar watch in the late 1940s, the most mass produced "complicated" watch of all time. They were also the first to use the ads in a modern way."
Stay tuned, support our upcoming campaign and help us restore this American legend as a creative watch manufacturer always seeking innovation and excellence.